Altma (KH: Ultima)
Altma
Age
unknown
Title
The Ultimate Weapon
Occupation
Servant of Mephilose
Family
None
Gender
unknown
First appearance
KH: Ultima
Original name
Ultima Weapon
Altma, also known as "Ultima Weapon", is a creation of Mephilose Draygohn, designed in his image. It is a large creature, easily the size of a Darkside Heartless, but much more deadly.
Altma is loyal to it's creator, and will carry out his orders with pleasure.
Coming soon....
Personality
Edit
It is a merciless creature, and claims to be "Strength given form". It shows no remorse for its actions, but it's shows great pleasure when serving Mephilose.
Abilities and Aspects
Edit
Can create "Laser Cutter Beams" from it's hands.
Can make a "Force Repulse Boom" from around it.
It's "Ultima Cannon" attack is very deadly.
It's claws can rend flesh.
It's tail hits like a whip.
Altma's theme is the same theme as the battle against Ultima weapon in Final Fantasy XIV.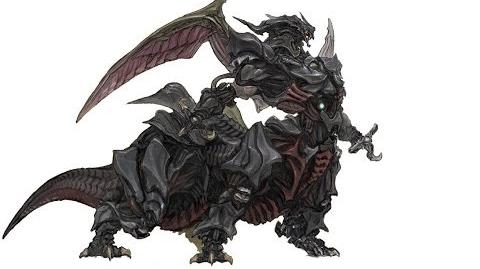 Notes and Trivia
Edit
Based on Ultima Weapon from Final fantasy XIV.
Ad blocker interference detected!
Wikia is a free-to-use site that makes money from advertising. We have a modified experience for viewers using ad blockers

Wikia is not accessible if you've made further modifications. Remove the custom ad blocker rule(s) and the page will load as expected.