Okay, now we need to make a new name for ourselves.

This article is uncategorized or poorly categorized.

You can improve this page by categorizing it accordingly.
Do you not know your true purpose?

This article has not been attached to a story.
Please make this page a part of a story.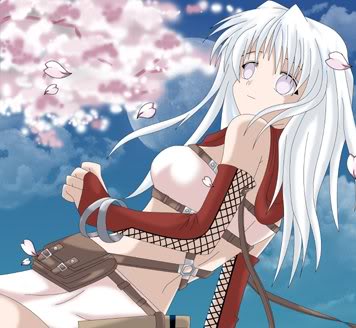 &nbsp
Naga is a Character from Remnant: Change The World! Series in an Alternate wiki. and is a Special Charater along with Kyle Luminara.
Apperance
Edit
Naga in Remnant: Change The World! has Pink Hair and Pink Eyes but in Kingdom Hearts: The Final Remnant she has White Hair and White eyes and has a more Ninja looking apperance.
Personality
Edit
In the Remnant: Change The World! she is very hyperactive and Happy-go-lucky. the same goes with The Final Remnant. However, There are times that she stays calm.
Remnant: Change The World! Bill
Edit
Naga along with Kyle Luminara makes their apperance as the Leaders of the planet Midgard in The Final Remnant. Three Leaf Clover mission is assigned to the charater that asked for the bill to be passed. She is also a Member of The Midgard Trinity. Giving the player missions.
Ad blocker interference detected!
Wikia is a free-to-use site that makes money from advertising. We have a modified experience for viewers using ad blockers

Wikia is not accessible if you've made further modifications. Remove the custom ad blocker rule(s) and the page will load as expected.